Welcome to  
Films are shown in Balfron High School Theatre at 7.30 pm.
Doors open 7.00 pm.
Please note that non-members are very welcome for all screenings – entry £5 – come early for tea/coffee/nibbles/sweeties.
Our next film:
Friday, 15th November, 2019 at 7.30 pm
Cabaret
1972 (X): 2 hrs 4 mins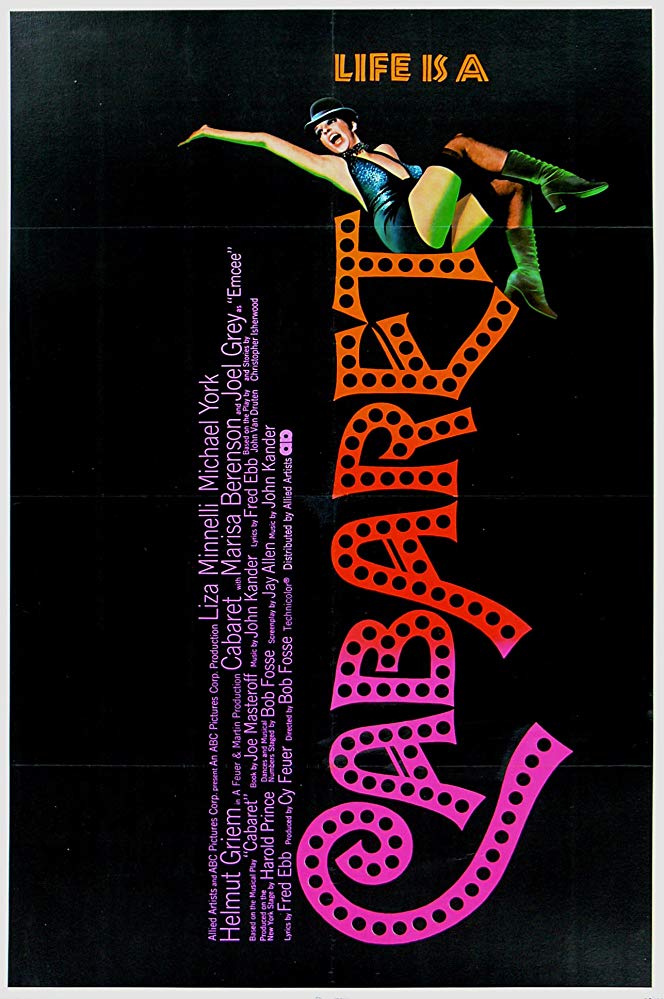 Starring Liza Minellie, Michael York and Joel Gray.   Directed by Bob Fosse.
A timeless classic, winning 8 Oscars, this viscerally powerful and inspired musical stands the test of time and every song is pure gold.   Liza Minelli give a performance of a lifetime as Sally Bowles, a dancer in a decadent cabaret in Weimar Berlin.